Posts for tag: oral sedation
By Dyer Family Dentistry
July 10, 2015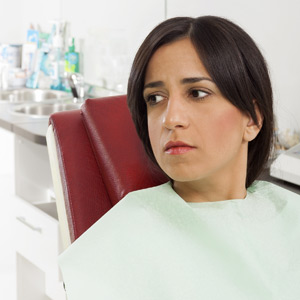 We always look forward to seeing our patients, but not all of you look forward to seeing us! If you're one of them, don't worry — we don't take it personally. Dental anxiety prevents many people from seeking the care they require to restore or maintain a healthy smile.
But if dental problems are allowed to progress, they can affect not only the beauty of your smile and health of your mouth, but your overall wellness, too. Infection can travel from the mouth to other areas of the body, and dental disease exacerbates chronic health conditions like heart disease or diabetes.
Overcoming Apprehension
Fear should never be an obstacle (in the immortal words of President Franklin Roosevelt, "…the only thing we have to fear is fear itself…"). And fortunately there are some safe options for those of us who can't get past our anxiety when it comes to dental care:
Oral Sedation. A sedative medication can be prescribed that you take by mouth approximately an hour before your dental visit to minimize anxiety and promote relaxation.
Intravenous (IV; "intra" – inside, "venous" – vein) Sedation. If oral sedation isn't entirely effective in facilitating treatment, then a medication combining a sedative for relaxation and a pain-blocking anesthetic can be delivered through or small needle or catheter that is gently inserted into a vein. This is referred to as "conscious sedation" because you are in a semi-awake state during which you are able to respond to verbal direction. It takes effect quickly, and you can come out of it quickly. However, you may not remember much about your procedure. It is very different from general anesthesia during which you are completely unconscious.
Safety First
Dentists who offer IV sedation receive extensive training after which we must pass an exam and apply for a special permit that we maintain through continuing education. We carefully screen patients for eligibility and monitor you throughout so you can rest easy before, during, and after your procedure.
If you would like more information about sedation in dental care, please contact us or schedule an appointment for a consultation. You can also learn more about the subject by reading the Dear Doctor magazine article "Oral Sedation Dentistry."
By Dyer Family Dentistry
November 19, 2012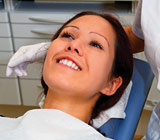 When it comes to patient comfort, one of the most important developments of the 21st century has been sedation dentistry, which enables you to relax in both mind and body allowing you to focus on feeling peaceful rather than anxious. And the prescription medications we use are some of the safest on the "therapeutic index" (the scale pharmacists and health professionals use to measure the safety of medications.) However, it is critical that we are aware of any medications you are already taking and your medical health and history, so let us know all about you so that we can avoid adverse (negative) reactions. Please note that we will take a full history to gain this information prior to any treatment or sedation — our utmost concern is your safety. During this time, it is vital that you are honest and feel comfortable sharing your responses to our questions. It's also our way of getting to know you and the first stage in relieving your anxiety. We will need to know all about:
All medical conditions for which you are currently being treated.
All prescription medications you are taking.
Over-the-counter (OTC) medications, remedies, or vitamins and/or supplements you are taking. This even includes aspirin, St. John's Wort, and Kava Kava. (Why? If taken daily for good heart health, aspirin thins your blood and thus may interfere with blood coagulation. And St. John's Wort and Kava Kava may be beneficial in helping relieve depression, but they can negatively impact how oral sedation medications work.)
Foods and drinks you consume, such as alcohol and even grapefruit (juice or the fruit), can negatively impact how your body responds to both your treatment and sedation medications.
And lastly, we need to know if you are a tobacco user — especially if you are a smoker. In addition to increasing your risks for oral and other cancers, tobacco can negatively influence the effectiveness of sedation medications.
To learn more about this topic, read the article "Oral Sedation Dentistry." Or you can contact us today to discuss your questions or to schedule an appointment.
By Dyer Family Dentistry
April 12, 2012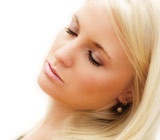 Oral sedation can be an ideal and safe solution for someone who suffers from fear and anxiety regarding dental appointments — the very reason we offer it to our patients. However, there are some things you need to do prior to and following your treatment for optimal oral sedation benefits and treatment results.
Being completely honest about your health history and any medication you are taking is a critical aspect, as it lets us know that oral sedation medication is safe and will work for you. We also ask you to let us know about any over-the-counter (OTC) medications, remedies, or vitamins and/or supplements you are taking. The reason this is so vital is that some can negatively impact your treatment, recovery, and the effectiveness of the oral sedation medications.
You should not eat or drink anything six hours prior to your appointment unless we instruct you otherwise.
You should make arrangements to have someone drive you to and from your appointment, as it may not be safe for you to drive or operate any heavy machinery until the effects of oral sedation have worn off. It is important to note that this will vary depending on what medication is used, so do not assume your reaction/response will always be the same.
Drink plenty of fluids (especially water) to stay hydrated after your appointment.
To learn more ways you can prepare, read the article "Oral Sedation Dentistry." Or you can contact us today to discuss your questions or to schedule an appointment.